Blooming Inspiration- Anita's Art, Interiors & Wellbeing Blog
• Anita Nowinska • art • art exhibition • devon devonlife devon gardens • exhibition • garden • garden border • garden painting • paintung gardens • summer
Summer Exhibition of Garden & Meadow paintings by Anita Nowinska at The Garden House on dartmoor
---
• Anita Nowinska • anitanowinskaart • Art • cafeaulait • dahlia • floralart • flowerpainting • gratitude • homeaccents • interiordecor • interiordesign • interiors • paintings • wallart • walldecor • wellbeing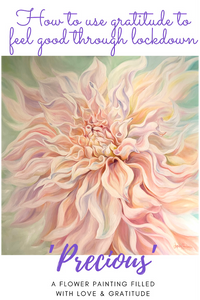 Finding the precious things in life to feel good through Lockdown The story behind a big Dahlia Flower Painting As I put the final brushstrokes onto my canvas, a late news announcement told of another lockdown starting. Looking up, I expected to feel a sense of dread, but instead I was filled with a solid grounded sense of wellbeing. It was uncanny how the creative process of my big Dahlia flower painting had given me strength & resilience, just when it was most needed. The painting is all about gratitude & that is the key to feeling good, even when times are hard....
---
• Anita Nowinska • gallerywall • homeaccents • interiordecor • interiordesign • interiors • paintings • wallart • walldecor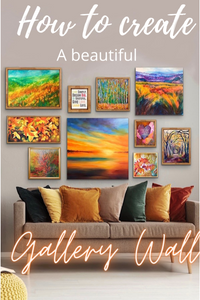 How to hang a beautiful gallery Wall. All you need to know to choose what to hang & how to hang a gallery wall to really add wow factor to your rooms wall decor. Whether you have flair for interior design or no idea where to start with a gallery wall, this article tells you all you need to know to get it right & create a fabulous talking point to your space.
---
• Anita Nowinska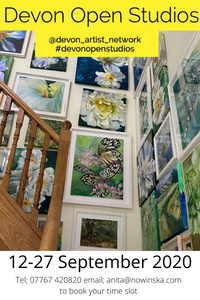 As part of Devon Open Studios 2020, Anita Nowinska Opens her home gallery & studio to the public from 12-27th September 2020. This post includes details & a virtual Exhibition Walkthrough.
You can see over 200 original flower paintings, landscape paintings & mixed media abstracts as well as Anita's range of luxury Home Interiors accessories & wearable Art